And in so doing, I am not presupposing the answer. What I am doing is putting out facts and letting readers decide first if the question is a legitimate one, and second, what the right answer ought to be. I cast no aspersions of any kind - I simply present information.
There are two main proponents of alcohol reform in Montgomery County: Comptroller Peter Franchot and Delegate Bill Frick.
The major private sector advocate for reform are David and Robert Trone, who live in Potomac. They also own Total Wine & More, of the country's largest discount alcohol outfits. They want in on the Montgomery County alcohol action very badly.
Over the past ten years or so, the Trone brothers and other family members have made over $56,000 in political contributions to a variety of Maryland state politicians, through January 15, 2015. But more than 75% of those contributions have gone to just two politicians.
Oh, come on, you don't really need me to tell you, do you? How about I give you pictures instead?
Here's one. $30,000 total contributions from the Trones.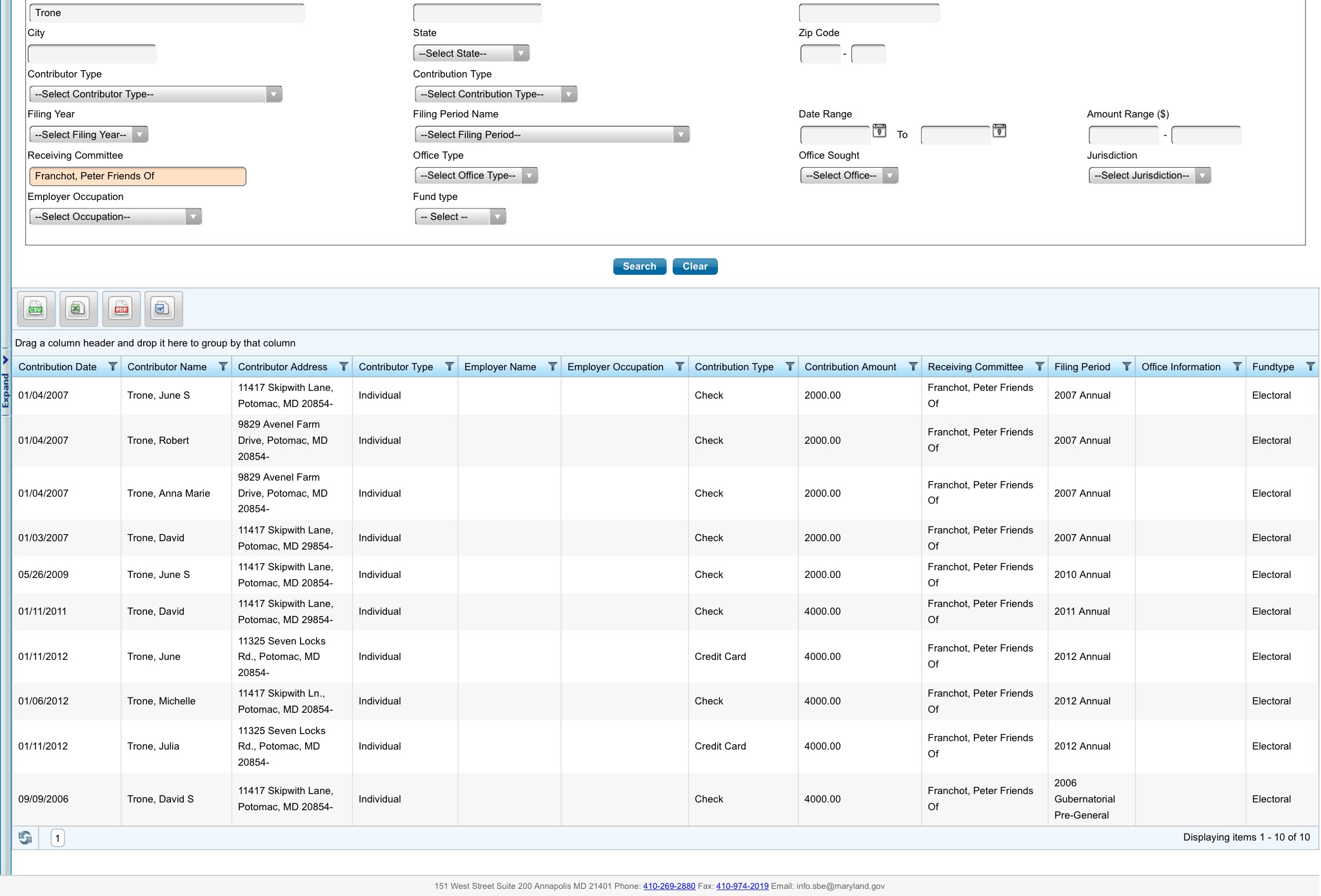 Here's the other one. A total of $13,650.

Contestant #2 is also married to a former Total Wine employee who now works for Diageo, another liquor distributor who stands to gain a great deal from privatization of the alcohol system in Montgomery County.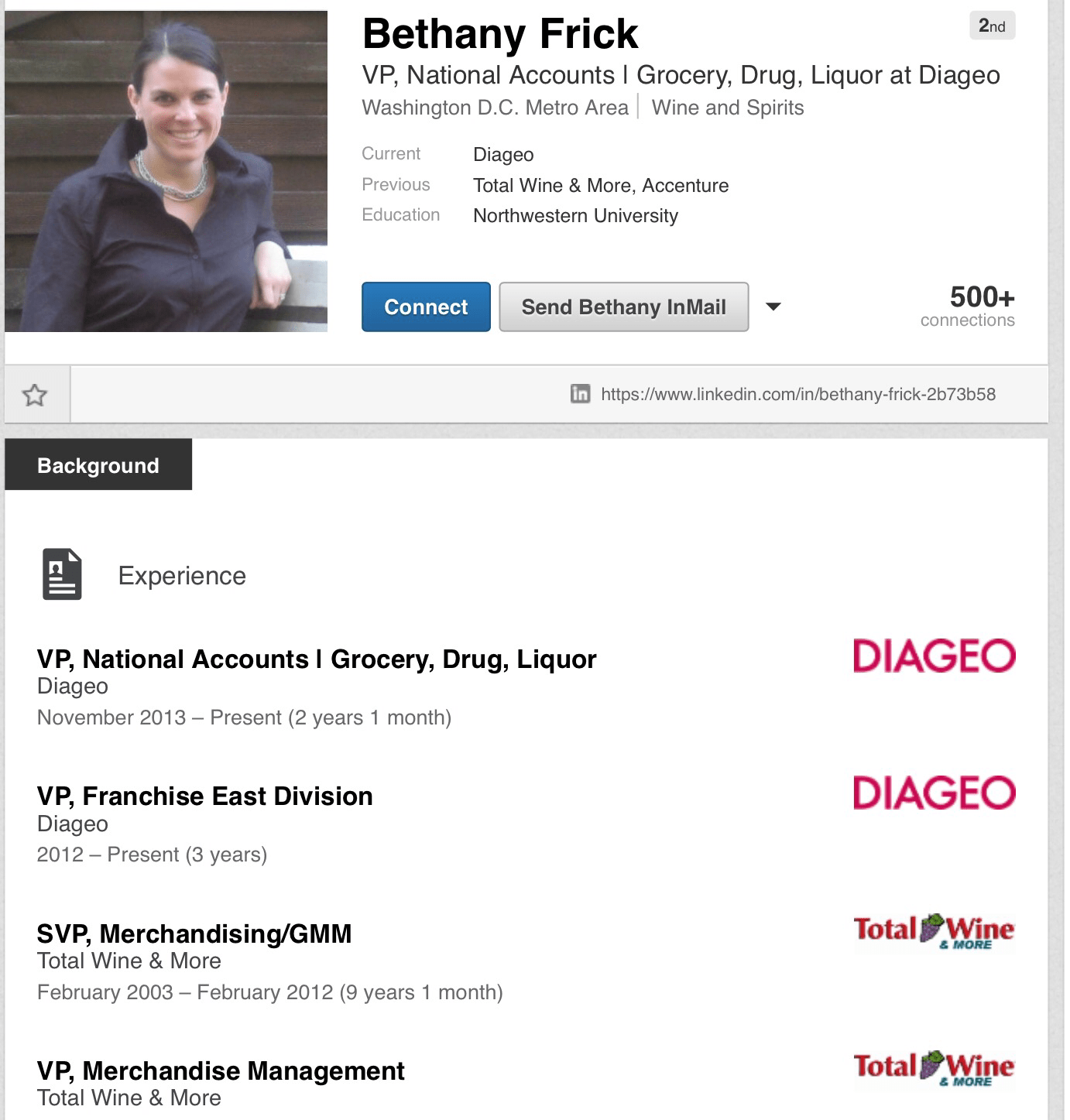 I would note that all th information here is just from one family, the Trones. I haven't undertaken to look at related entities or other individuals connected with Total Wine, Diageo or other alcohol interests.
At a minimum, the public deserves to know this information in assessing the competing claims about alcohol privatization and those most prominently advocating for it. It certainly raises questions. I don't purport to know the answers.