After his op-ed this morning, John Delaney has fans, but probably not the ones he was hoping for. And it is possible that this was a plant for a Senate run. I've been known to be wrong more than occasionally.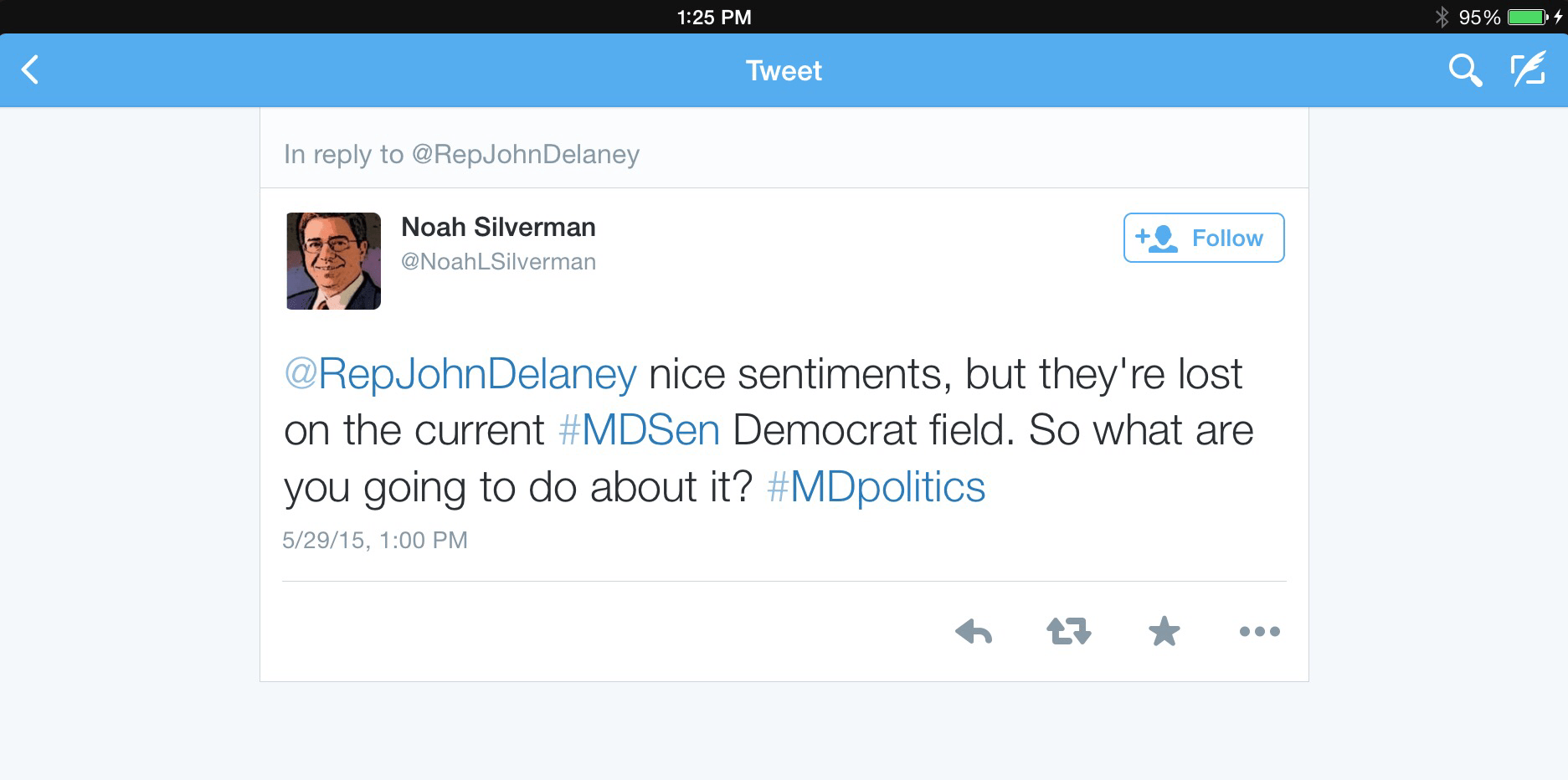 Noah Silverman is Congressional Affairs Director for the Republican Jewish Coalition. Given the language of Delaney's screed today, it's understandable that Silverman mistook Delaney for a Republican congressman and is urging him to run for Senate.
Snark aside, it's curious that Delaney's piece said nothing whatsoever about either Israel specifically or foreign policy generally - which are the RJC's stock in trade. Hmmmmmmmmm. Let's keep our eyes on the Twitter machine for more information, shall we?