This blog post is by a guy in Howard County who did a series of "Technology Outreach" scorecards in various races in Montgomery County last year, including my District 20 race (if you care, I was strong on Facebook, not so much on Twitter). Here, he's assessing the early status of the candidates' Twitter accounts. Interesting stuff and I'm sure there'll be more.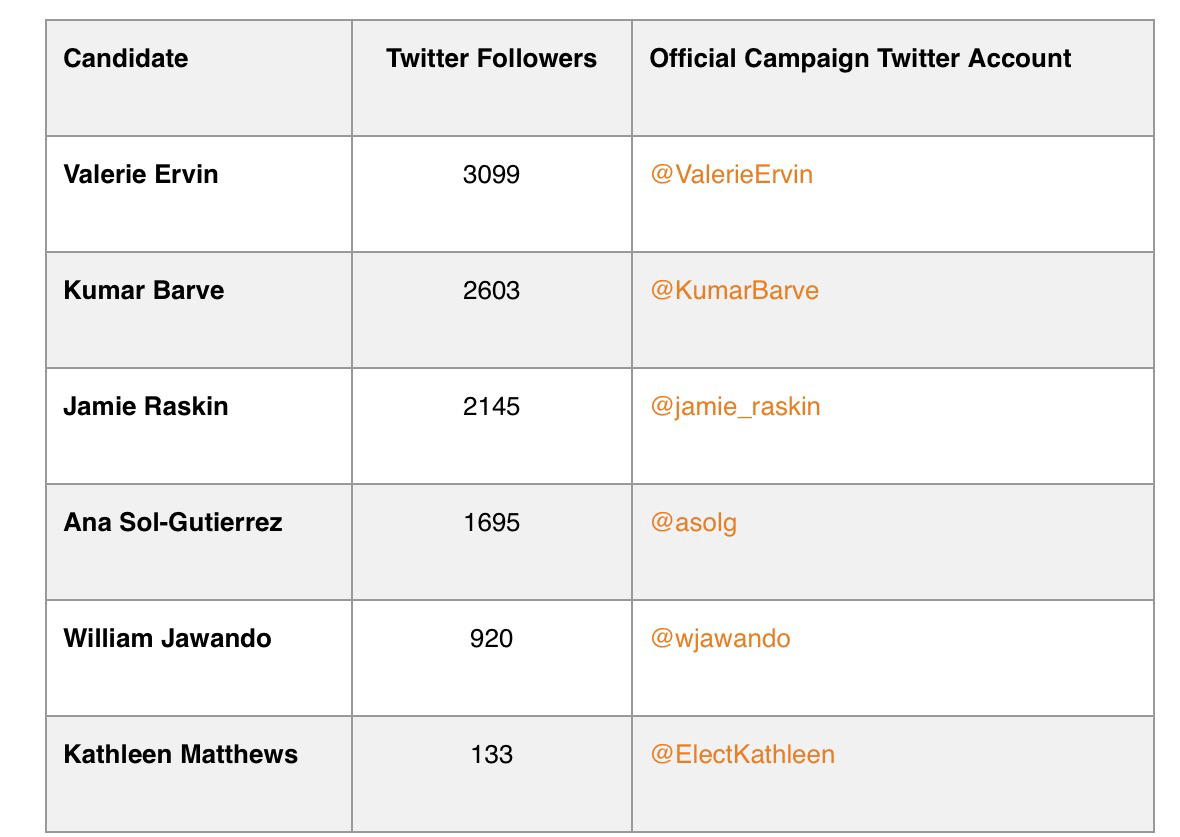 The author has two concerns regarding the candidates' Twitter accounts.
1. Ana Sol-Gutierrez – Her account description has not been updated as of today. Description reads "Maryland State Delegate District 18, Montgomery County, MD". Would be better if it had something about her running for Congress in the description of the account.

2. Jamie Raskin – I am never a fan of Twitter accounts using underscores in the name. It is a pretty easy fix and there are a number of good options available to him to make the account name better. It is always a good idea to have the same account name on Facebook and Twitter if at all possible.